The Regiment was originally raised to form 2 Mounted Infantry units in the South African War; one made up of Scotsmen living in South Africa and Scotsmen from home and the other made up of Scotsmen from home and Scotsmen living in Australia (mainly Victoria).
This Regiment was disbanded after the War and in 1903 was raised again in Scotland as a Territorial (or part-time) Army cavalry unit, forming 2 regiments; the First based in Dunkeld and Perthshire and the Second in Aberdeen and the North East.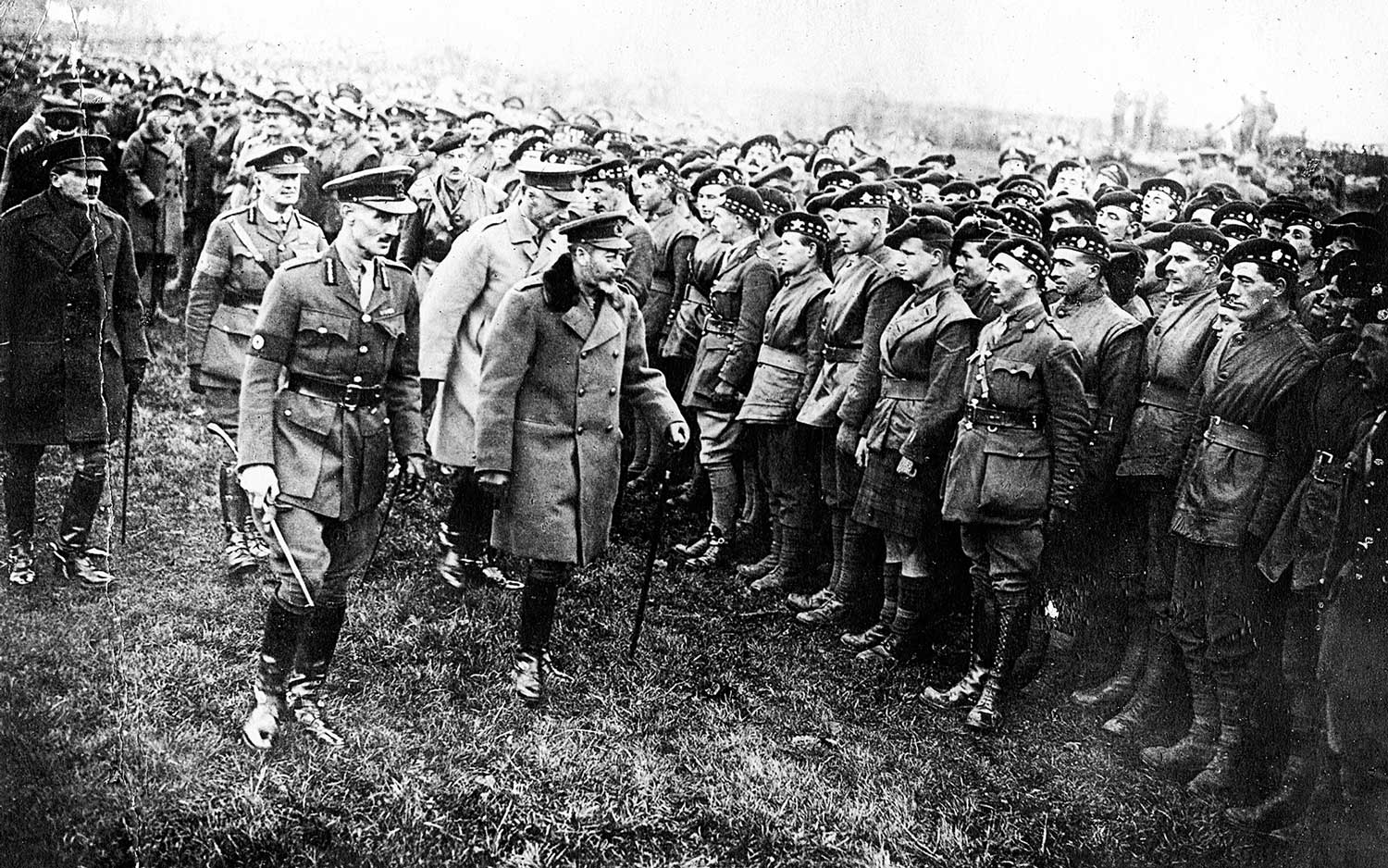 We welcome any donations of memorabilia and photographs or information relating to the Scottish Horse. Please get in touch via our contact page.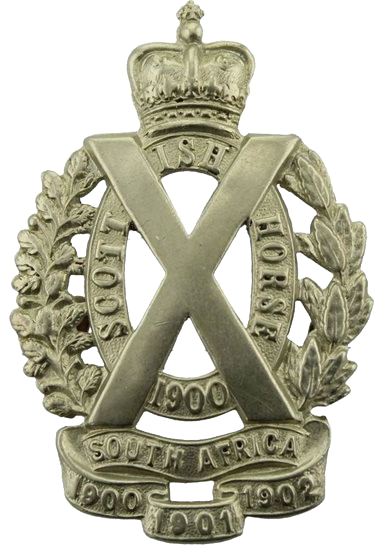 On the outbreak of the First World War these 2 regiments were mobilised and recruiting was so brisk that a third regiment was quickly formed, followed by each of the 3 regiments forming a second-line and then a third-line regiment. The 3 third-line regiments remained in the Dunkeld area as training and reinforcement units.
The remaining 6 formed the 1st and 2nd Scottish Horse Brigades and moved to England. In 1915 the 1st Brigade sailed for Egypt but on the way was diverted to Gallipoli where it fought as Infantry from September to December. It then moved to Egypt. In September 1916 part of the Brigade was converted to Infantry and formed the 13th (Scottish Horse) Battalion of The Black Watch (the rest of the Brigade helped to form The 10th Battalion of the Cameron Highlanders).
From Egypt the 13th Black Watch and the 10th Camerons moved to Salonika and fought there until June 1918.
VIRTUAL MUSEUM
Our Scottish Horse virtual museum is now live. Have a look at some of our favourite items from the collection below:
The 13th Black Watch moved to France and took part in the final advance in late 1918. The 2ND Brigade stayed in England, moving later to Fife and, in 1918, to Ireland. After the War the Scottish Horse reformed as a Territorial Army cavalry unit based in Dunkeld with squadrons in Aberdeen and in Perthshire.
In the Second World War the Regiment was converted into 2 artillery units, the 79th and 80th (Scottish Horse) Medium Regiments, Royal Artillery. Both Regiments trained in the United Kingdom initially; the 79th moved to Normandy in 1944 and fought in France, Holland and Germany and the 80th moved to North Africa in February 1943 and fought in Sicily and Italy – including at Anzio.
After the Second World War the Regiment again reformed as a Territorial Army cavalry unit based in Dunkeld until it was amalgamated with the Fife and Forfar Yeomanry in 1956. A successor unit, C Squadron of the Scottish and North Irish Yeomanry, is based in Cupar, Fife.