The Chapter House Museum is a permanent exhibition telling the history of the town and the redevelopment of the reformed church.
The Cathedral Chapter House was built in 1457 and served as a sacristy and meeting place for 100 years.  After the Reformation, when the Dukes of Atholl became responsible for the upkeep of the church they used the Chapter House as their Mausoleum and it still contains some magnificent monuments and memorials.  The Atholl coat of arms is mounted above the entrance door and former members of the family lie buried in an underfloor vault.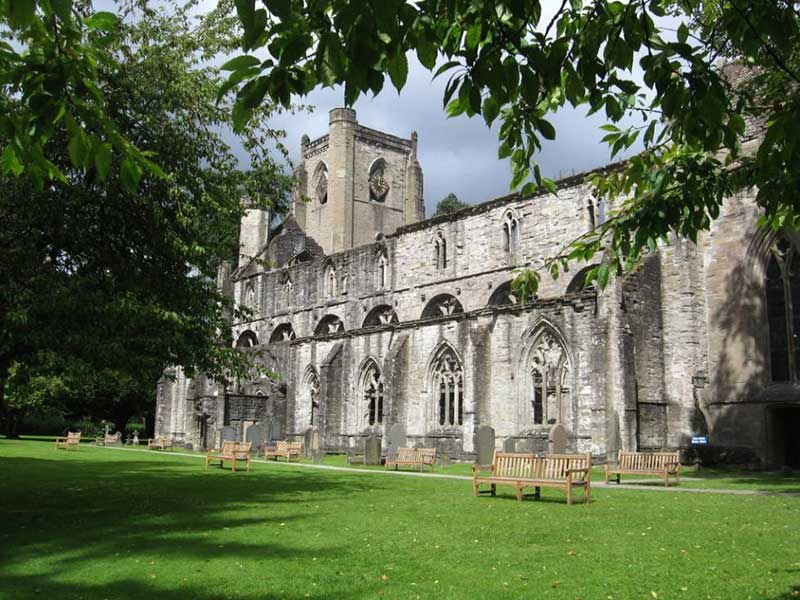 The Cathedral grounds are open and visitors can purchase tour guides to the Cathedral and museum in the Archive.
You can take a virtual tour of the museum below!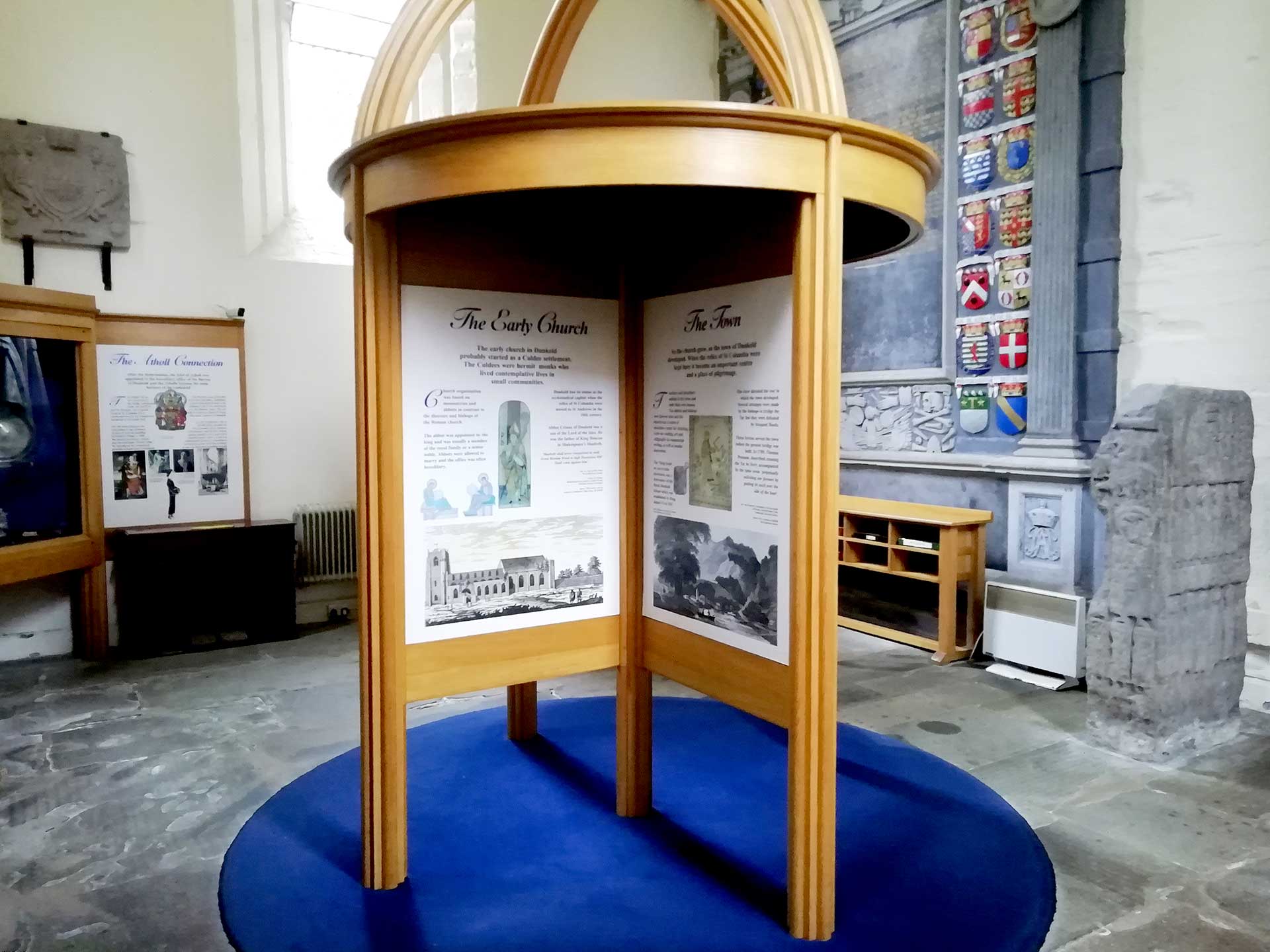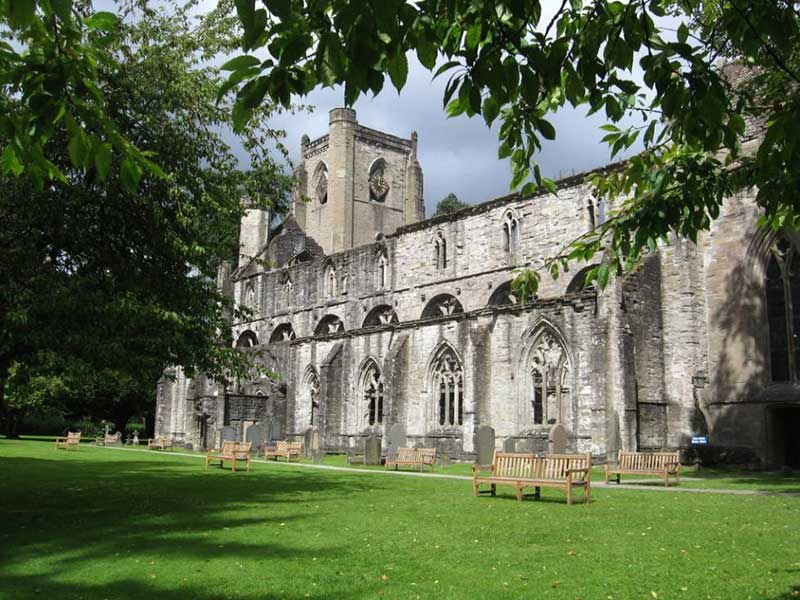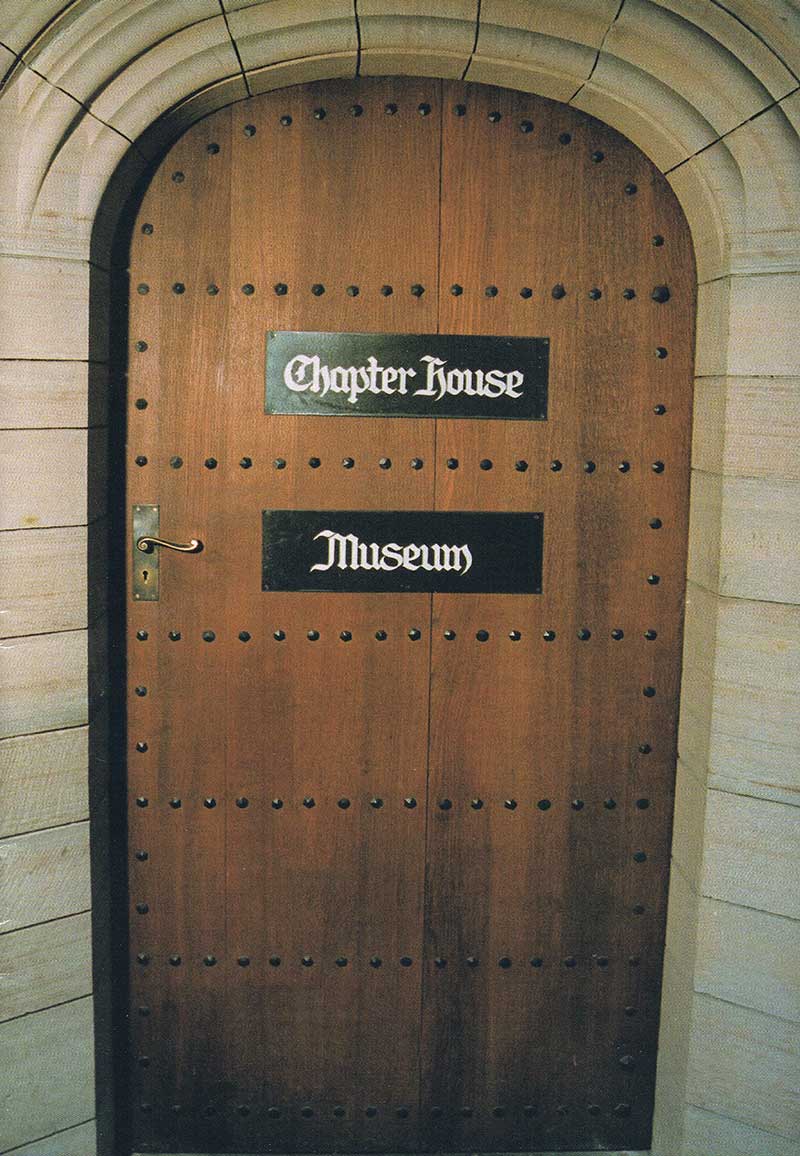 The Chapter House Museum is open daily :-
April to September : 10.00am to 5.30pm
October to March : 10.00am to 4.00pm
From June to September a Steward is on duty in the Cathedral to help with any questions you may have.
History information is available in the form of QR codes, available for you to download, or leaflets situated in the entrance of the cathedral.
Please be aware that the Cathedral is a working building and at times access may be restricted due to events such as services, weddings or concerts.